An SEO Application for
Agencies & Individuals
Keyword Data, Technical Audits, AI Content Creation & SEO Automation
View Our Quick Video





442

-10.26%

Keywords Lost

24h change

SEO Detect
Monitor Website
5%

-0.55%

Downtime in the last 24h

Lifetime

SEO Automation
Auto On-page SEO Creator
1,240

75%

New Unique Visitors

24h change
100+ Features in SEO App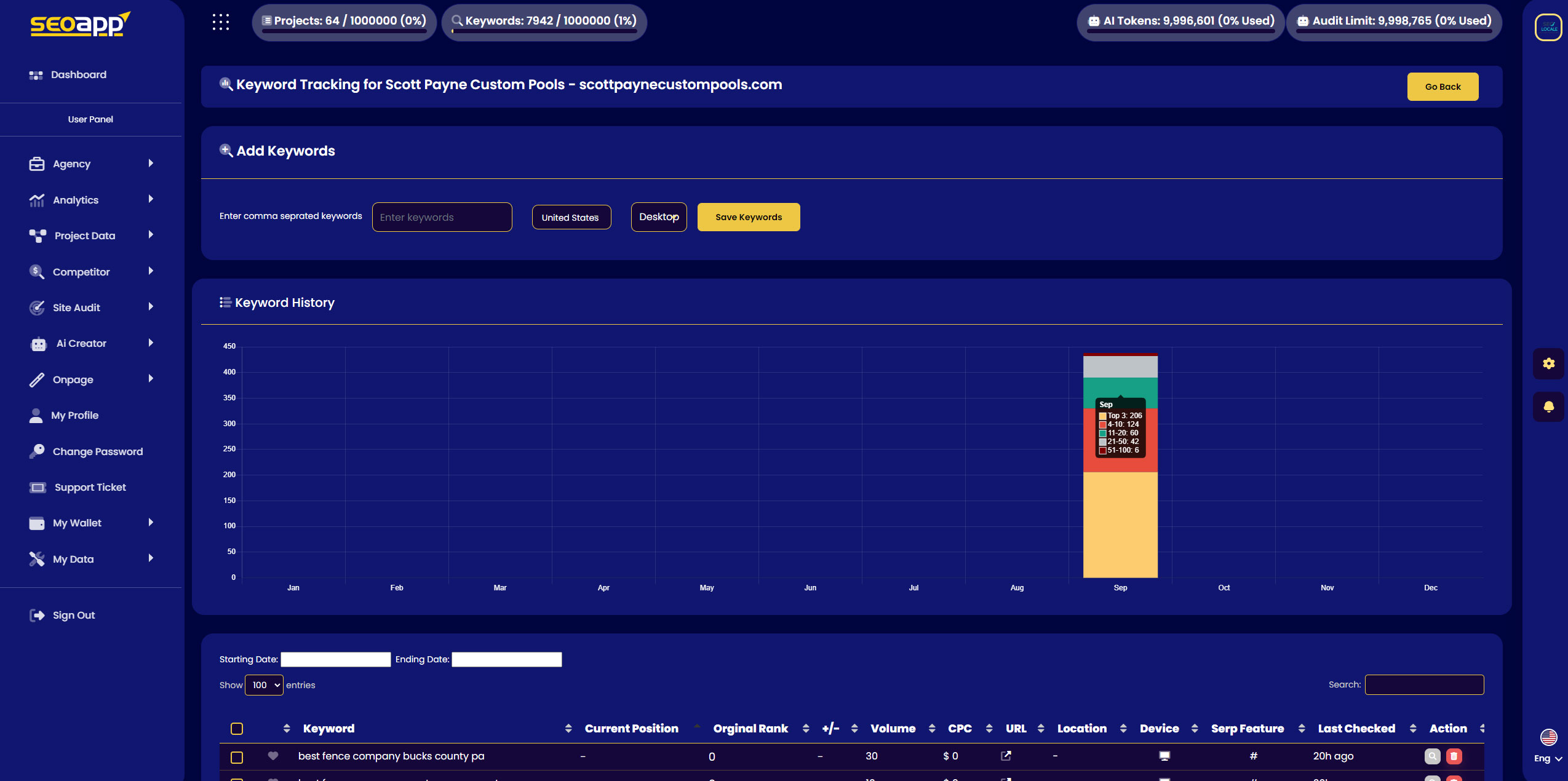 Daily Keyword Rankings
Full Website Audits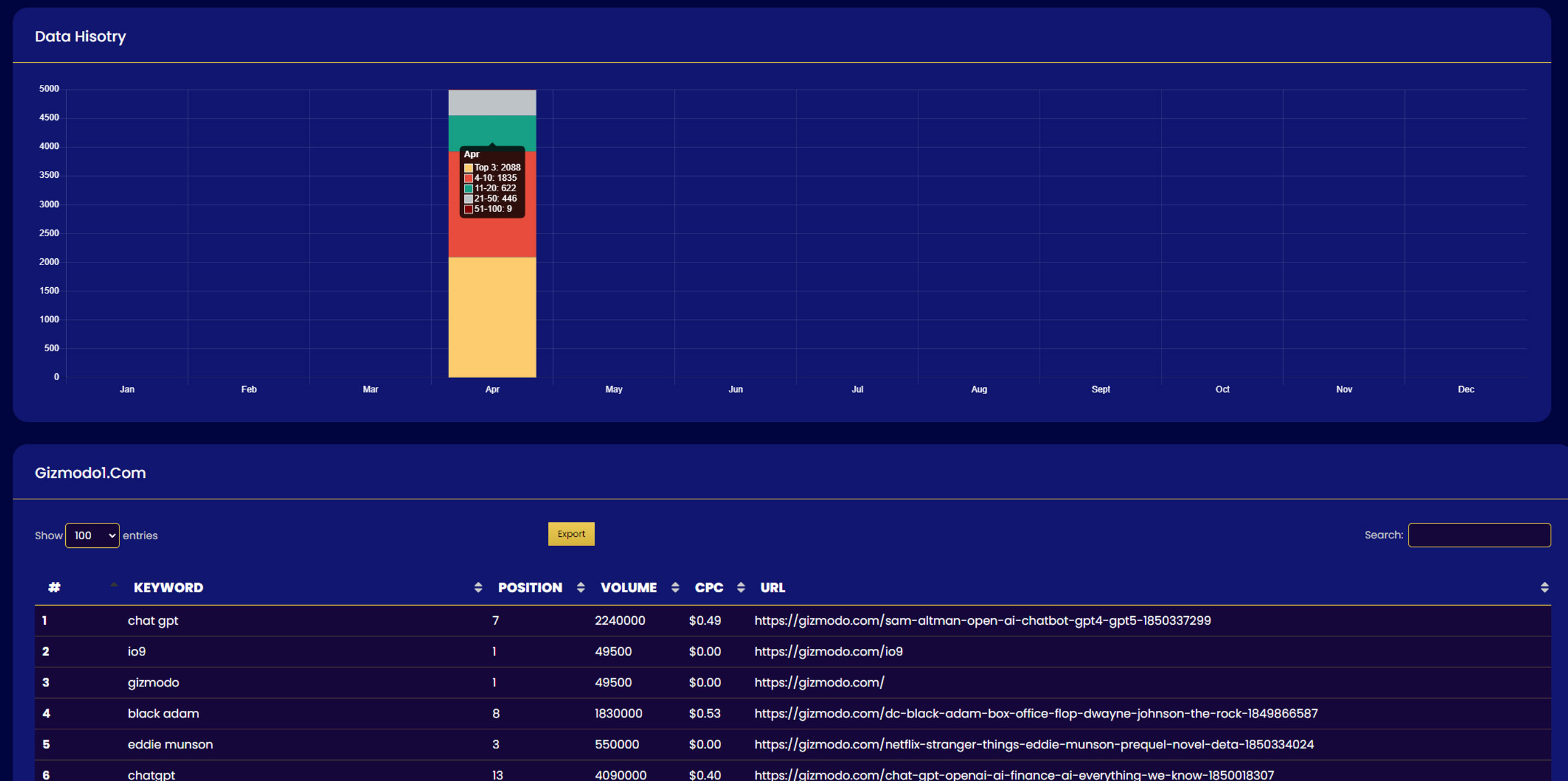 Competitor Analysis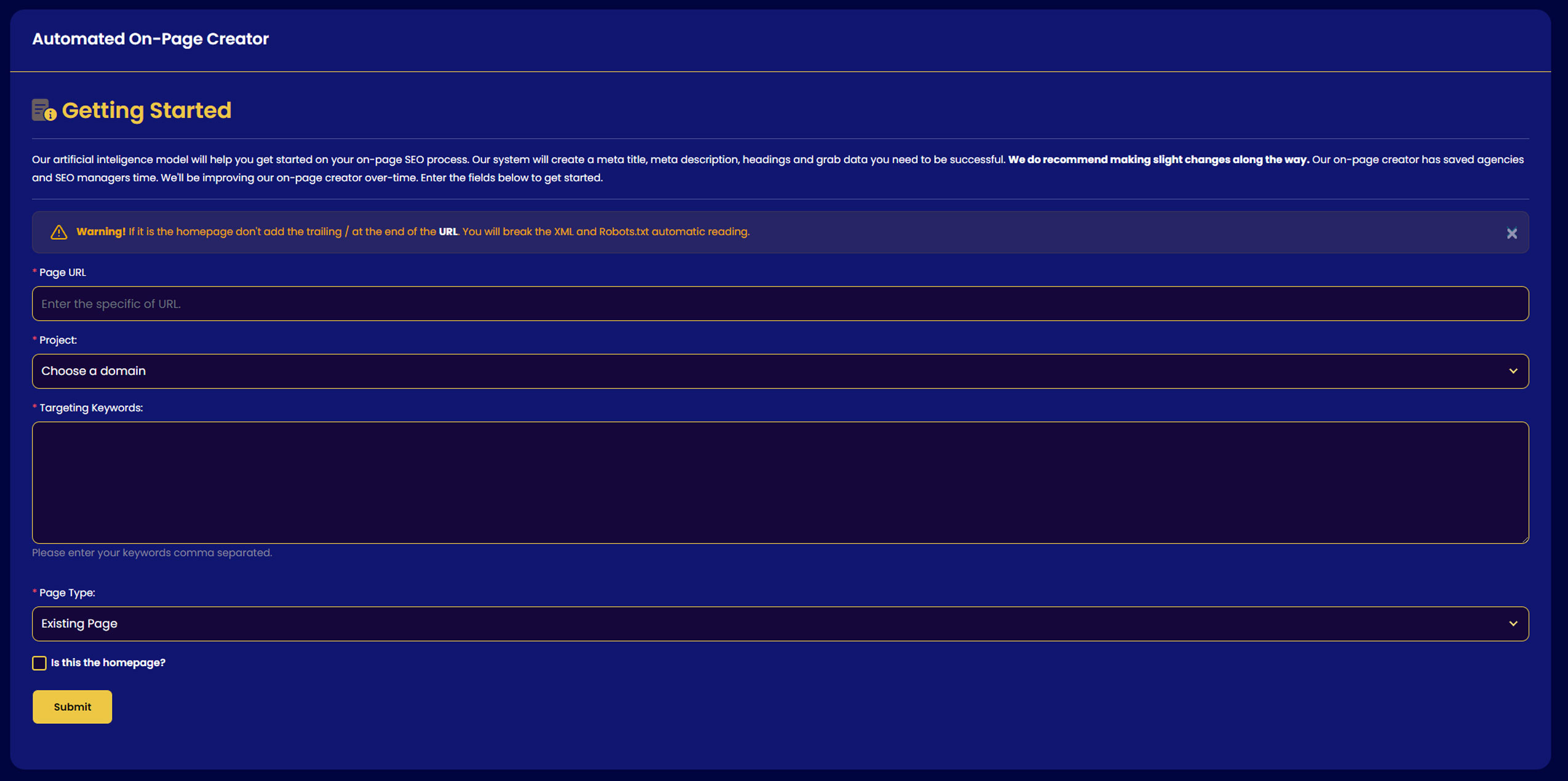 On-Page Creator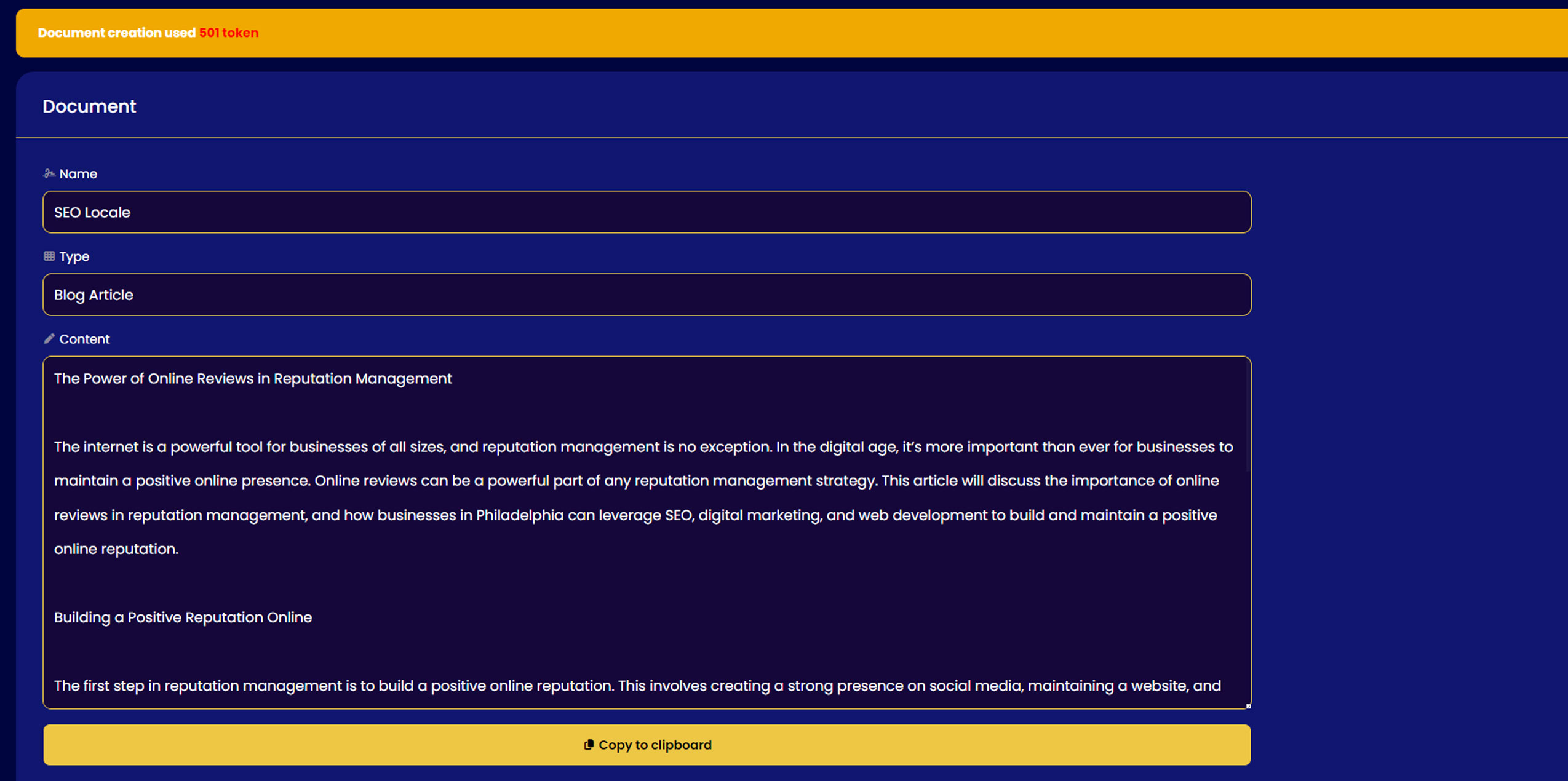 SEO Automations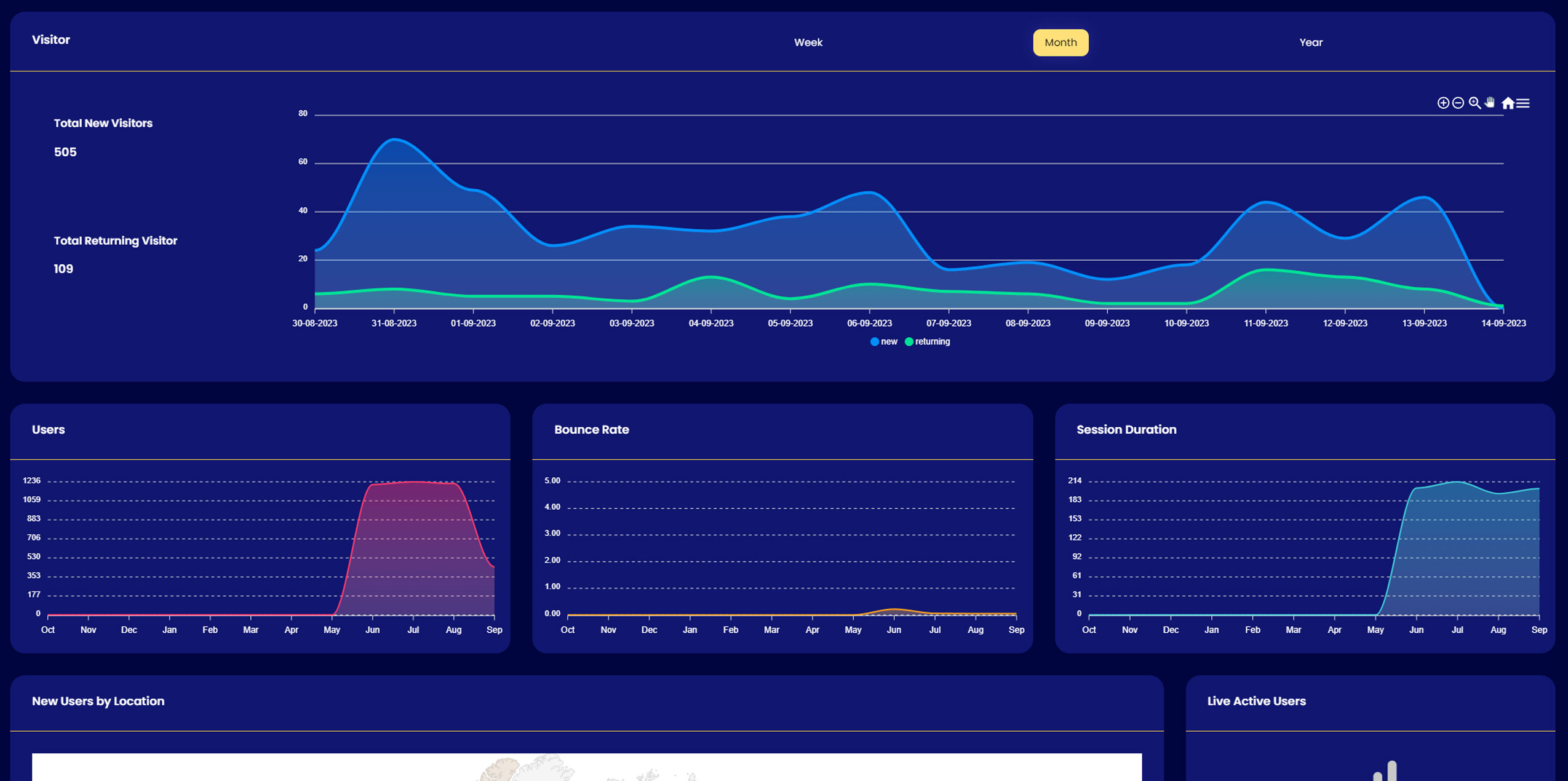 GA4 Data Connector
Cut Your Monthly SEO Tools Expense in Half
We've all been there, using several tools for SEO to get the data you need to be successful. SEO App includes everything you need for half of the price. In the constantly evolving world of search engine optimization (SEO), staying ahead of the competition is crucial for achieving and maintaining top rankings on search engine results pages. The right SEO tools are essential for identifying optimization opportunities, monitoring progress, and refining strategies. SEO App is the ultimate solution for SEO professionals looking to streamline their SEO campaigns and deliver the best results. With its comprehensive suite of features, this powerful software will revolutionize the way you approach SEO.

Keyword Data
Our keyword data is growing everyday. Find what your competitors are ranking for and we will provide all relevant SEO data for you. Getting started with our SEO tool is easy!
Get Started

Automated SEO
Automated reporting, content creation and more inside our SEO App. Our SEO App keeps agencies and individuals on the forefront of the SEO industry.
I'm Ready
What digital marketing tools are inside SEO App?
Our SEO tools offer flexibility for agencies and individuals doing SEO.

One-stop solution for agencies or
anyone

doing SEO!
Competitive Pricing
Let us handle the fees involved. We will cut your costs down while enjoying our SEO App.
Support
Our team will work on any issue as fast as possible. We're here to help so you can keep moving forward.
Keyword Data
We keep historical keyword data and can pull fresh data when you need it. We understand it is important.
Security
Your data remains safe with SEOApp.io. Building a successful SEO campaign involves data, we get it.
Fast Data
Increasing your ROI for your project or clients, you may need data fast. We're fast.


FROM OUR BLOG
Recent News & Updates
In the ever-evolving landscape of digital marketing,...
As any marketer, business owner, or content creator...
An SEO Tool That Every SEO Professional Needs in Their Toolbox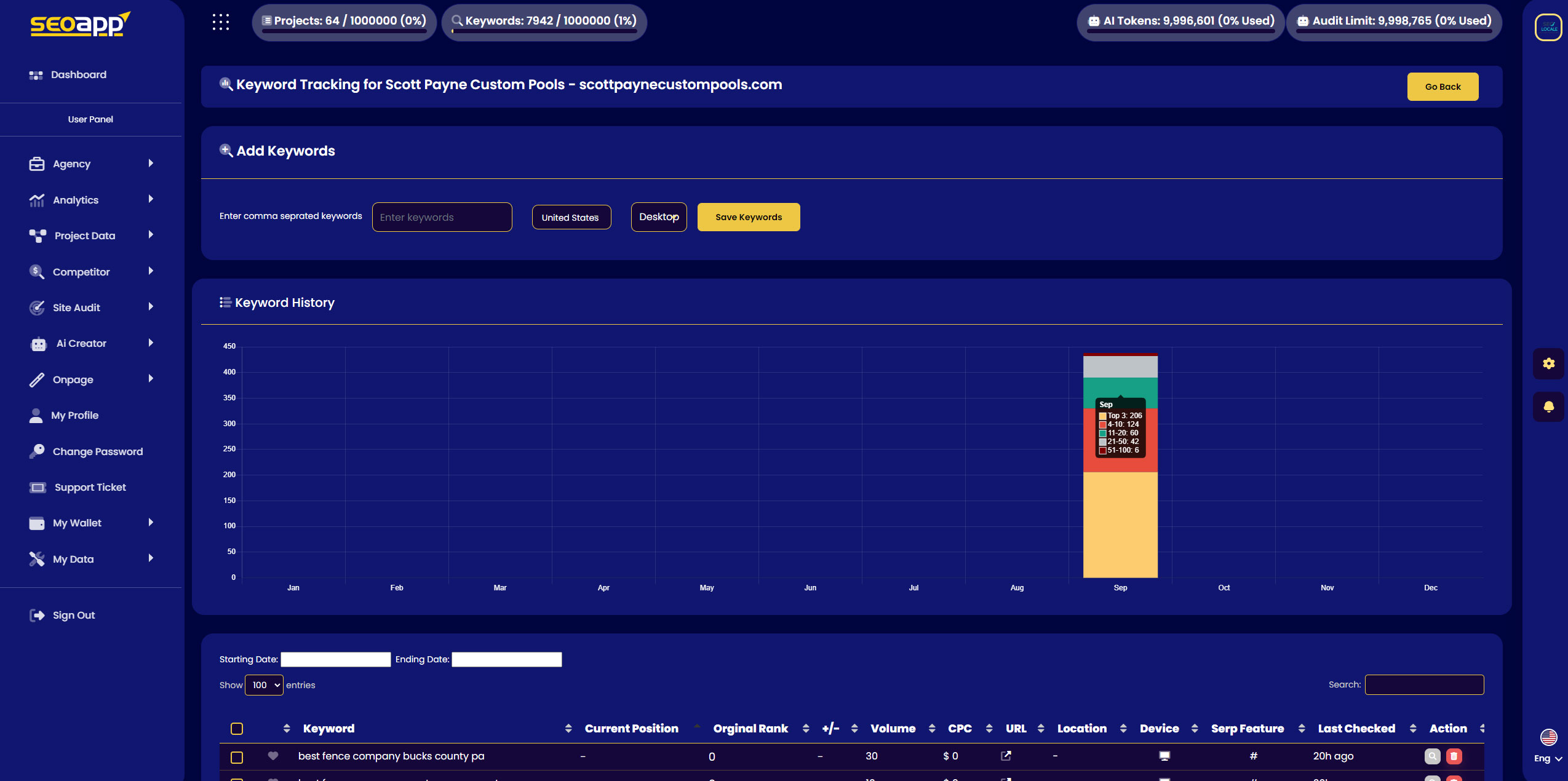 ---
The SEO App offers a range of features designed to help you analyze, optimize, and monitor your website's performance. One of the best SEO tools available, it includes a technical SEO audit tool that analyzes your site's structure and identifies potential issues that could affect its search engine visibility. With this information, you can make targeted improvements to your site's architecture, increasing its chances of achieving higher rankings.
Another essential component of the SEO App is its SEO competitor analysis software, which allows you to gain insights into your competition's SEO strategies. By understanding what your competitors are doing well and where they may be falling short, you can develop a more effective SEO strategy that capitalizes on their weaknesses.
The SEO App includes keyword tracker software that helps you monitor and track the performance of your targeted keywords. This enables you to make data-driven decisions about which keywords to focus on and which ones may need further optimization.
Don't let the competition outpace you. Embrace the power of the SEO App and unlock your website's full potential. Experience firsthand the difference that the best SEO tools can make to your online presence. Reach out to us with any questions or concerns about our SEO online tools, and let us help you boost your online traffic!
View Available Packages
Monitor Your SEO Campaigns With Our Simple to Use SEO Reporting Tool
---
SEO monitoring tools and SEO reporting tools are crucial for keeping track of your SEO efforts and measuring their success. SEO App's user-friendly interface provides a wealth of data at your fingertips, making it easy to track your progress and adjust your strategies as needed.
The platform's SEO reporting tools allow you to generate detailed reports on various aspects of your campaign, including keyword performance, backlink analysis, and on-page optimization. These reports can be easily shared with clients or team members, ensuring that everyone stays informed and on the same page.
SEO App also offers local SEO tools, Google SEO tools, and a range of other specialized SEO analysis tools that can help you optimize your website for specific niches, search engines, or geographic areas. With these powerful features, you can fine-tune your SEO strategy to achieve the best possible results.
Whether you're an experienced SEO professional or just starting, the SEO App is a must-have addition to your digital toolbox. Its SEO monitoring tools, SEO reporting tools, and specialized SEO analysis tools provide the data-driven insights you need to drive your campaigns forward and achieve lasting success. With numerous SEO tools from which to choose, ranging from SEO analysis tools to SEO reporting tools, you will have all the information you need to drive your campaign forward right at your fingertips.
Why Choose SEO App?
There are numerous reasons why SEO App stands out as the premier choice for SEO professionals and website owners alike. Here are just a few of the compelling advantages that SEO App offers to their users:
---
One of the main reasons why SEO App has become a popular choice among users is their ease of use. The intuitive interface and straightforward design make it simple for both beginners and experienced SEO professionals to navigate and utilize the platform's features. This user-friendly approach allows users to quickly grasp the essential components of the software and start optimizing their websites right away. The learning curve is minimal, and the benefits are substantial.
Time is a precious resource, especially for busy professionals managing multiple SEO projects. SEO App helps you save time by automating various tasks, such as keyword tracking, technical audits, and competitor analysis. With the SEO automation tool, you can streamline your workflow, enabling you to focus on other essential aspects of your business. SEO App's time-saving capabilities from SEO monitoring tools make it an invaluable tool for anyone looking to optimize their website and improve their search engine rankings efficiently.
SEO App equips you with the necessary tools and insights to drive more organic traffic to your website. By identifying the most relevant keywords, uncovering technical issues, and analyzing your competitors' strategies, you can develop a data-driven approach to optimize your site and attract more visitors. As your search engine rankings improve, you'll enjoy increased visibility and more potential customers discovering your website through organic search thanks to our SEO analysis tools.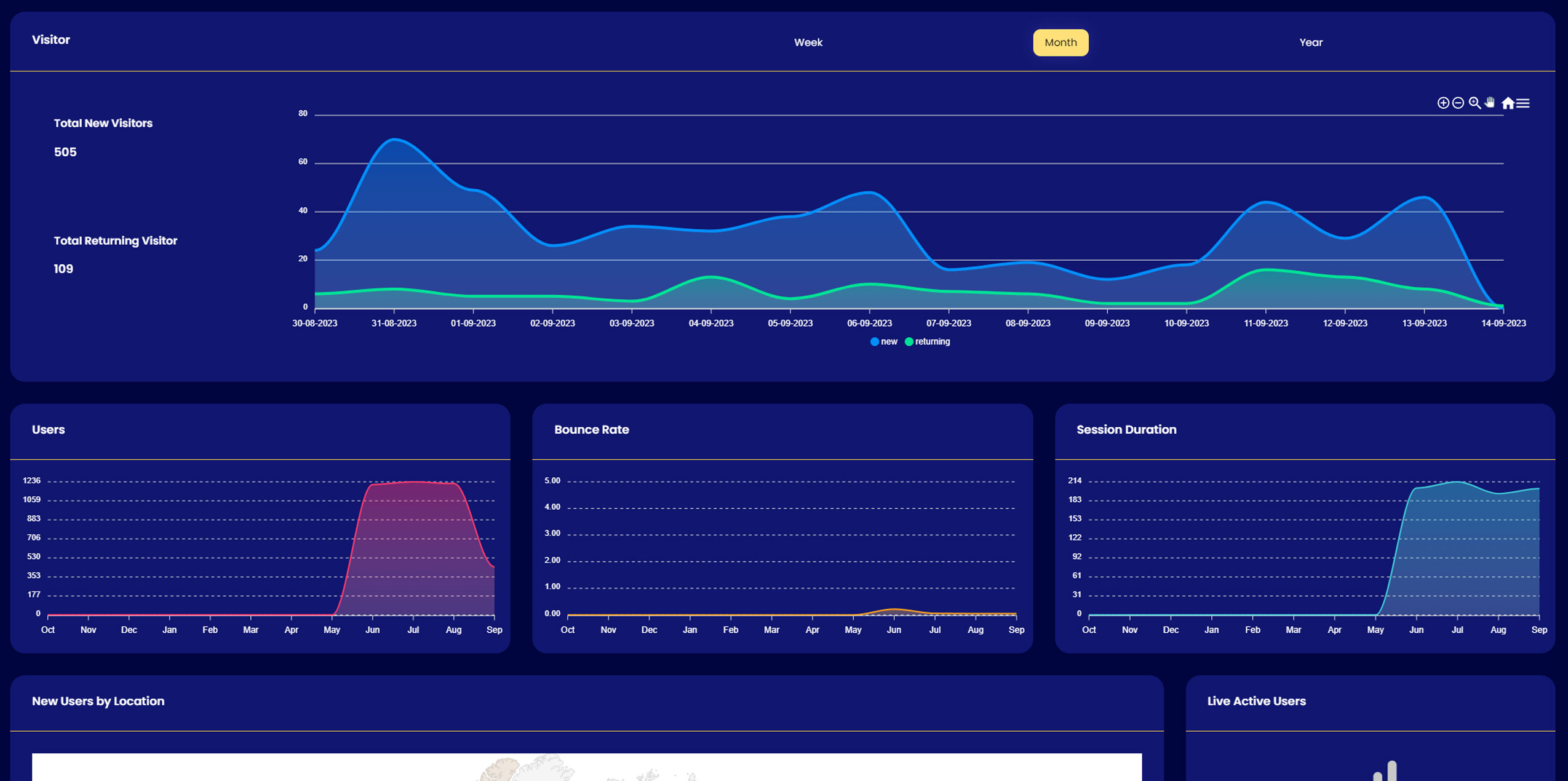 Data Is the Key to a Successful SEO Strategy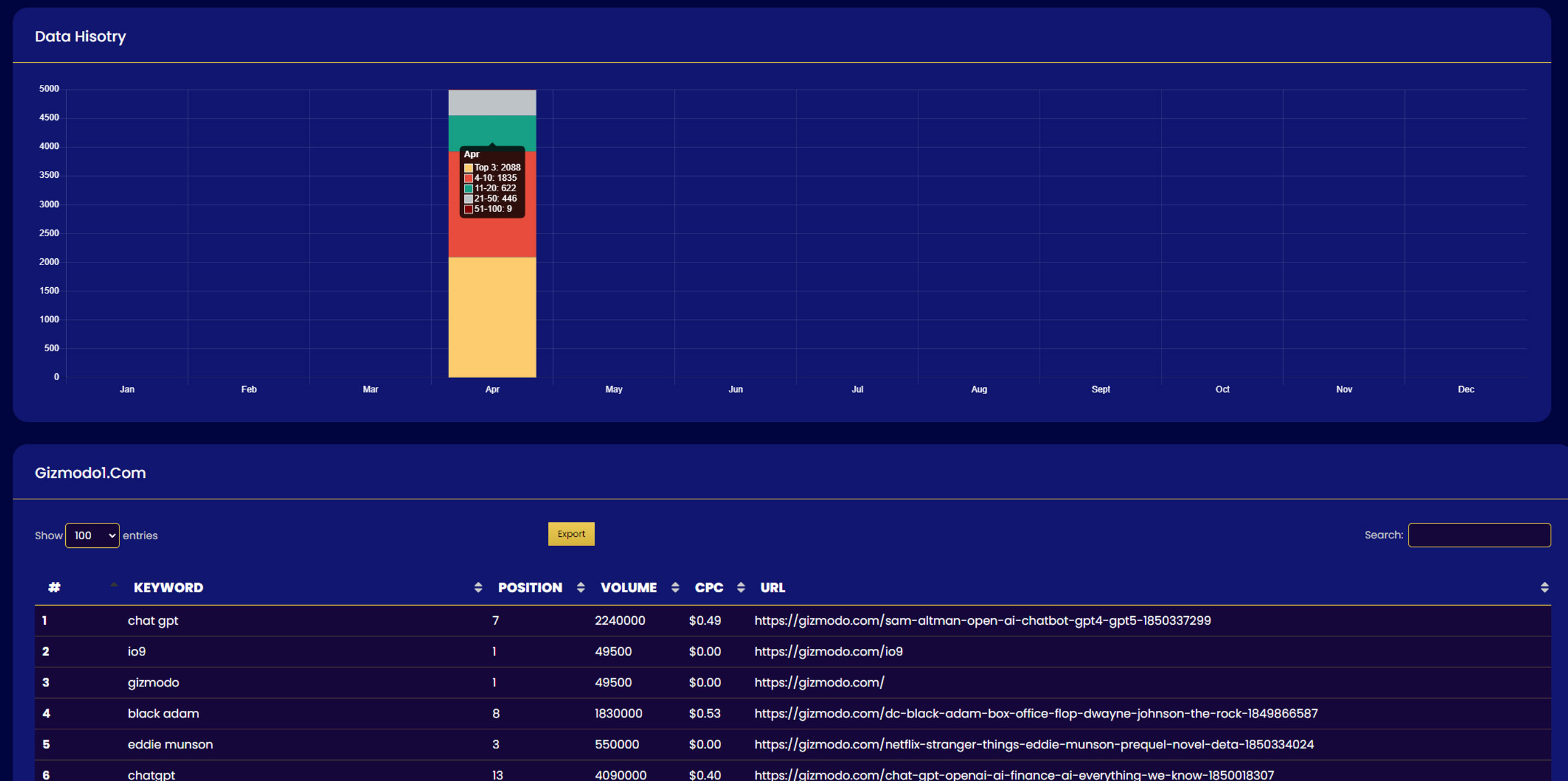 ---
In the world of SEO, data is king. The more information you have, the better equipped you are to make informed decisions and optimize your campaigns for maximum impact. SEO App's suite of SEO online tools provides you with the data you need to drive your SEO strategy forward. We have tailored our SEO tools to meet the needs of our users, and we believe that they can help you get the most out of your digital presence.
One of the platform's most valuable features is its SEO automation tool, which streamlines repetitive tasks and allows you to focus on more strategic aspects of your campaigns. This powerful tool can save you time and effort while ensuring that your website remains optimized and up-to-date.
With its comprehensive range of SEO analysis tools and SEO online tools, SEO App empowers you to harness the power of data and make smarter decisions about your SEO campaigns. By leveraging the insights provided by these tools, you can refine your strategies, identify new opportunities, and stay ahead of the competition. Take full advantage of our SEO software tools and SEO online tools to help you maximize the results of your digital marketing campaign.
SEO App is the best solution for SEO professionals seeking a comprehensive, easy-to-use platform that offers a wide range of powerful features. From its technical SEO audit tool to its SEO competitor analysis software, the SEO App provides everything you need to optimize your website, monitor your campaigns, and stay ahead in the ever-changing world of SEO. Don't miss the opportunity to elevate your SEO game - try SEO App today and discover the difference that the best SEO tools can make for your online presence. We are always here to help you get the most out of our SEO tools.
Give SEO App a Try Today
---
There's never been a better time to take your SEO efforts to the next level, and SEO App is the perfect tool to help you get there. With its comprehensive suite of features and user-friendly interface, it's never been easier to analyze, optimize, and monitor your website's performance.
The SEO App's diverse range of capabilities, including its powerful SEO audit tool, keyword tracker software, and SEO competitor analysis capabilities, make it the ideal choice for SEO professionals looking to stay ahead of the curve. Additionally, the SEO App's automation tool streamlines your workflow, freeing up more time for you to focus on crafting the best SEO strategies.
SEO App doesn't just help you attract more visitors to your website; it also supports you in converting those visitors into customers. By providing insights into user behavior, identifying high-converting keywords, and optimizing your website's technical aspects, SEO App enables you to create a seamless user experience that encourages engagement and conversions. When your website is optimized for both search engines and users using our SEO tools (including our SEO monitoring tools), you'll see a significant increase in your conversion rates, resulting in more leads, sales, and overall business growth.